Dolwyddelan Castle
Dolwyddelan Castle

Castles and mountains. Dolwyddelan and Snowdonia. Made for each other. Improving on nature's handiwork is easier said than done but this beauty blends beautifully with its craggy home. A blot it is not. Thank the Prince of Gwynedd in north Wales and de facto ruler of most of Wales, Llywelyn Fawr (Llywelyn the Great).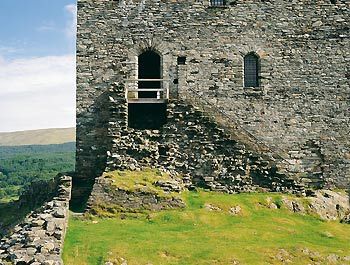 Llywelyn ab Iorwerth (1173-1240), as he was also known, knew his square mile like nobody else. Dolwyddelan, along with nearby Dolbadarn and Prysor, formed a collection of strategically important mountain fortresses for the Welsh ruler. After his day, his grandson Llywelyn ap Gruffudd took over the castle. He kept Edward's forces at bay for a while.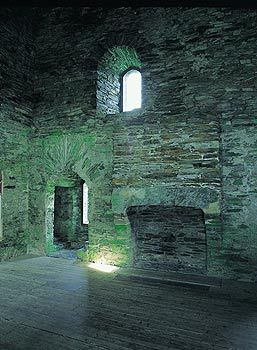 The magnificent keep was later supplemented by Llywelyn with a stone curtain wall enclosing the courtyard. The English went on to refortify the castle and add another rectangular tower. It didn't fare so well as the original. Maybe there is justice after all as it now lies in ruins.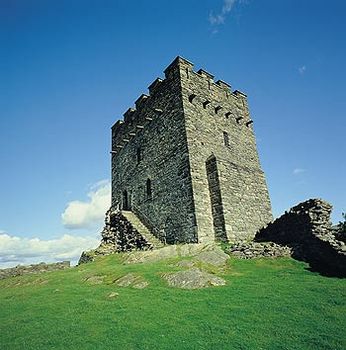 With a little restorative help from the Victorians, this 13th-century fortress is now a masterpiece.
Dolwyddelan Castle Statistics: 33 click throughs, 1662 views since start of 2023
Attraction in
Conwy
Entrance Charge

Adults £2.70 Reduced Rate £2.30
Family Ticket £7.70

Opening Times

Last admission 30 mins before closing 1 Apr-31 Oct 08: daily 9am-5pm

Dolwyddelan Castle

Our Website

News & Special Offers